Thanks and Credits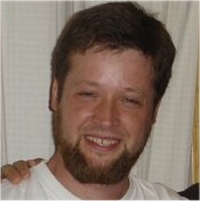 Web site Hardware and Infrastructure:
iPage
www.iPage.com
Our current ISP is iPage.com whom we have been using since November of 2012. To date their service has been excellent, their uptime 99.99999%, and their tool offering tremendous. We have leveraged many of these integrated tools,including Wordpress and goMobi. These tools allowed us to extend our site's capabilities, with minimum effort, to offer streaming podcasts as well as being a smartphone-friendly site. (Note to any non-profit organizations searching for an ISP: iPage does give 503(c) groups a discount!!).
Sean McAdam
www.fredcom.com
Sean was the Internet provider of this site for over 15 years before he decided to take a break from pro-bono hosting. No one comes close to his LAMP knowledge and the support he provided us. He was always there to help.

Baseline PHP code:
Andrew R. Freed
www.freedville.com
Credit goes to Andrew Freed whose free PHP scripts formed the genesis of this site.

Site template and style sheet:
www.freecsstemplateds.org
The style sheet and template used as the basis for this site's web pages is "simplegreen", a free download from the website www.freecsstemplateds.org. It is released and licensed under the Creative Commons Attribution 3.0 Unported License.
Flyout (or is that Flydown?) Menu
www.javascriptkit.com
We went to the Javascript Kit web site and downloaded the free components for our "across the top" flyout menu. It is called "jQuery Mega Menu". We love it and highly recommend it!

Apache, MySQL, PHP
sourceforge.net/projects/phptriad/
What more can you say: thanks to everyone who supports the LAMP environment. While the published site runs on a LINUX platform, all development is done using "PHP Triad for Windows", an installer of Apache, MySQL and PHP for Windows.
And now for some logos/icons: